UNCOOL – ARTIST IN RESIDENCE offers for free to musicians, artists, writers and other creative people a beautiful apartment (3 rooms, kitchen, bath, wood heating) for a longer or shorter stay
in Poschiavo (minimum 3 – 4 weeks). Towards the end of the stay it is expected to have a public appearance in LO SPAZIO and in the VINERIA TIRANO (Italy) to show the work developed here and/or
give a two hour workshop for the school kids.

See here >> some pictures of the apartment and its surroundings.
Please write to Cornelia to apply for a residency.




4.1. – 20.1.2016
THOMAS ROHRER rabeca, soprano saxophone
BELLA piano, electronics


22.2. – 14.3.2016
ALEX LEVINE QUARTET
ALEX LEVINE guitar
MARCUS ELLIOT tenor saxophone
BEN ROLSTON bass
STEPHEN BOEGEHOLD drums


16.3 – 16.4.2016
SOLODUO
SUSANNE ESCHER clarinet
THOMAS ZIMMERMANN bandoneon


10. – 24. 7. 2016
GRIGORI KATZ acoustic bass


25. 7. – 21. 8. 2016
FRANZISKA BAUMANN voice, live electronics
CHRISTOPH BAUMANN piano


22. 8. – 11. 9. 2016
BILIANA VOUTCHKOVA violin







in collaboration with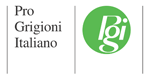 precious support by



















earlier guests

TRIO ZIP — LORENA DORIZZI, CÉCILE UNTERNÄHRER, ANNA TUENA 01. – 16.10.2015
ALESSIO ROSSATO 15. – 28.8.2015
THE MAGIC SCIENCE QUARTET 12. – 19.9.2015
PETRA DUBACH and MARIO VAN HORRIK 3. – 22.8.2015
iNprEvistO — NILDO SANVIDO, LORENZO DEL GRANDE, EMANUELE GAGGINI,
ALESSIO ROSSATO, DIEGO BRESSAN 6. – 26.7.2015
BILIANA VOUTCHKOVA 15.6. – 5.7.2015
ULRIKE BRAND 10. – 31.10.2014
BURTON GREENE and SILKE RÖLLIG 22.8. – 20.9.2014
MARIA LUCCHESE and MATTHIAS BAUER 30.7. – 21.8.2014
MIHO SHIMOMURA 1.6. - 6.7.2014
KA's Film Project with YOSHIHIRO SHIMOMURA 1.6. – 6.7.2014
DAVIDE PIERSANTI and MANUELA GIOVAGNETTI 21.4. – 24.5.2014
ALEX LEVINE 24.3. – 14.4.2014
THOMAS ROHRER 10. – 22.2.2014
LUCAS SURJA 8.11. – 13.12.2013
LACKRITZ TOBIAS KLEIN, KRISTINA FUCHS, RAPHAEL VANOLI, 26.8. – 1.9.2012
MICHELE LUMINATI 3. - 25.8.2013
MATTHIAS BAUER and MARIA LUCCHESE 13th - 29th July
PETER DENNETT 21st June - 5th July
HENRY GRIMES 27.4. - 18.5.2013